How to add drop cap in WordPress Posts
There are many websites which uses drop caps, Drop caps are mostly used in the books and novels to start a paragraph. Using drop caps can make you content look more presentable.
Drop cap is the first big letter that is used at the beginning of the paragraph. This functionality of having a drop cap can be added to your WordPress website without the need of doing any CSS with code.
First you have to install a plugin named simple drop cap and activate it. This plugin will create a sub-menu under settings»simple drop cap here you can make changes to the drop cap the way you need.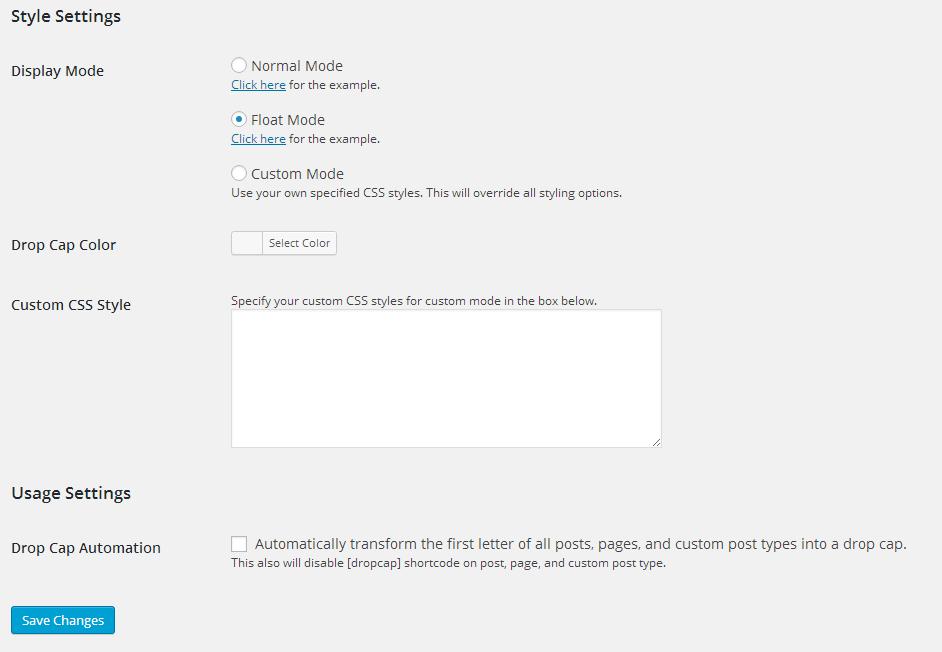 There are three styling options available by default Normal mode, Float mode, and a custom css mode.
In the normal mode the drop cap will look like below.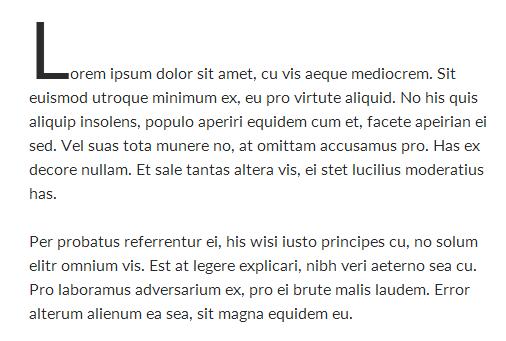 And in the float mode which is the second option the Drop cap will look like below.
The last option for styling is the custom CSS. When you choose this option then you have to define your own styling rules for Drop cap. This option is suitable for those who have the knowledge of coding.
There is also a color option for the drop cap which allow you to choose the color you like.
With the automatic transformation tab the first letter of post is automatically transformed to drop cap when on.
If you are not using automatic feature then you can also use the short-code to make a drop cap that can be placed manually. If you have many posts on your WordPress website then you should think about choosing the automatic transformation method as it will easily convert the first letter of all the posts to drop caps.
Further read: