Images play a vital role in your website, that's why we surf the web in order to find the right image for your post. When you find that right image then you place that image in your post. WordPress has a facility of adding images from URL, what this does that it adds the image but it remain hosted on the original source and when that source is down or image gets deleted, then image from your website is gone too.
Now that can cause a mess, just for this purpose is good to have images hosted on your own servers. To do this you have two options, one is by FTP in which you can upload the image file on your server using a FTP client or you can use WordPress image uploader that's comes with the WordPress CMS. In either of two you have to first download the image file on your system and then upload on your website using Ftp or Add media option in WordPress. This will take your precious time to do this process and doing this again and again will only add to the time you waste.
In the second way you can save all this time, all you have to do is install this plugin Grab And Save and this will save image from URL directly on your server. What this does is when you install and activate the plugin it adds an option of grab & Save to the Add media window in WordPress. When you click on grab & save option you will see a window with a box to put in the URl of the image you desire you can also use save as option to rename the file to your desired name, if you don't want to rename it you can leave it blank and the file will be saved with its original name.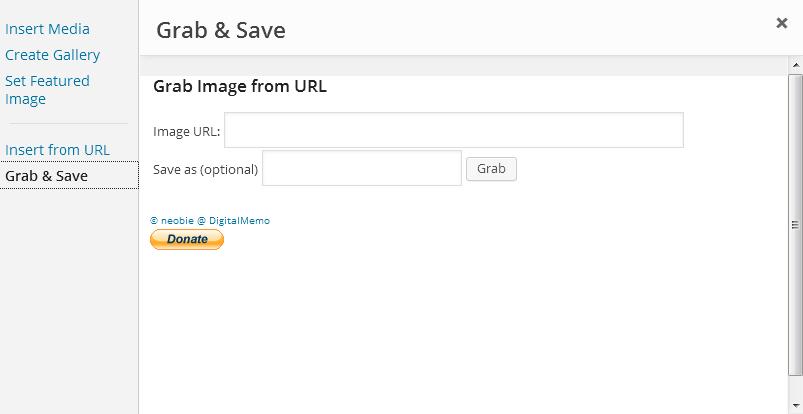 Now that you have your URL in place you have to hit grab button and the plugin will download the file on your server giving you the option to edit the image. After you done editing the image you can insert it into post An thats it you are done. you successfully saved image from URL directly on your server that to with an ease.
Also Read: