How to downgrade plugins
Sometimes when we update the plugins on our WordPress website we get some issues with them, learn how to downgrade plugins easily.
This is a tutorial on how to downgrade plugins Easily
Sometimes when we update the plugins on our WordPress website we get some issues with them, We always encourage to keep your WordPress CMS and plugins updated. Updating to the latest version ensures the security of your WordPress Website, this updating of plugins mostly are compatible with the new versions of CMS and theme templates. But sometimes they cause some issues with themes or code.
When you update the plugin, and it stops working or just makes a conflict with other functions, to update a plugin you just have to click the update button on the plugin field and it gets updated but what if something goes wrong. WordPress does not give you any option to get back to previous version or we ca say that you can not downgrade plugins.
If something happens or the plugin is now working right, then rather than waiting for the creators to update the plugin and fix the bugs, you can just rollback the plugin to an earlier version with this tutorial.
Learn how to downgrade plugins Easily?
This is not a hard process, first you have to install and activate the plugin called WP Rollback. What this plugin does is, this will add an option beside every plugin in your plugin page saying rollback. When you don't like the update or having trouble with the newer version you can just simply get back to the previous version.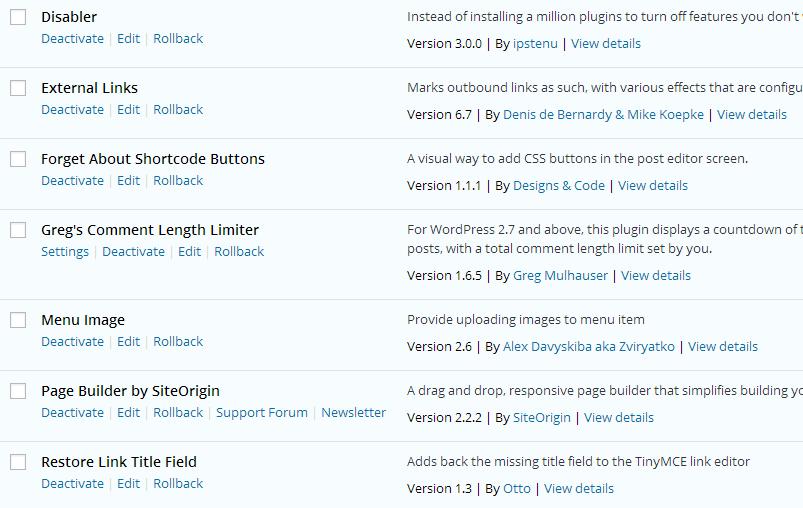 With this plugin you will have the option to roll back to the previous version of the plugin. When you click the rollback button then you will see a list of versions that the plugin, you just have to click the version you like to downgrade to. Now hit the rollback button and that's it you are done, you have the earlier version running on your website.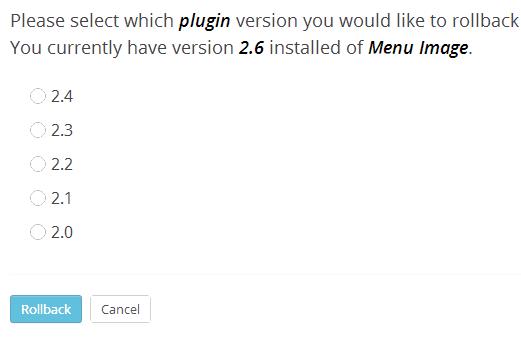 The feature is not limited to just plugins, if your updated theme is not functioning properly then you have the option to downgrade it too, but for that you have to go to themes page. There you will see same option of rollback but that will be for themes.
So now you don't have to worry about the updated plugins or themes not working properly, and if they are then you can simply downgrade them to an earlier version which you now works like you wanted.
Conclusion
Now you know how to downgrade plugins to the earlier version easily, you can downgrade themes too. This is a short tutorial which is simply for them who have a problem with a plugin and if you are don;t know which plugin is having a problem the you can deactivate all the plugins at once. and then you reactivate them one by one to find which one is causing the problem and downgrade them to the one which works.
Further read:
If you liked the post then please share it, and to ask a question or for starting a conversation use the comment section below.