Why you should keep away from affiliates niche store
We all do online shopping for various products from books to clothes, shoes to headphones, Now eCommerce sector is getting over populated every company wants to get more and more customers, for this reason various companies from big to small like Amazon are offering affiliates. Affiliates gives you an option of earning from their sales in the form of commission which you can earn by promoting their products.
Affiliates are a very good source of earning some sweet money. What can be better than getting money for selling someone else products, all the hassle is done by company from getting the product to make a delivery to your door steps. Yeah i know this sound very interesting but wait a second before you jump into making an affiliate niche store.
What  is a  Niche store
Niche store or we can say an affiliate niche store is a website which is not a real store, means these kind of website looks like a real store and when some one tries to buy a product then they redirect them to the original store selling the product. The biggest website giving affiliates commission is Amazon.
A real niche store is one which makes the product available and sells under their own name. These websites carry great value and authority, as there sites have real business transactions with consumers.
Why you should avoid affiliate niche store
To be honest i would love to make money by making an affiliate niche store. I'll get commissions on referral sales which comes from my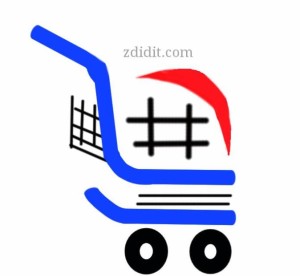 website, sound interesting right. Well the realty is the other way around, most of the traffic comes for a well-known source Google and google don't like affiliate niche store. After rolling out their panda update google literally killed these affiliate niche stores.
Google wants to deliver best possible results to their viewers, they want to provide quality material to their users and from their point of view Affiliate niche store is not a quality material. These stores are like commission agents who acts like a broker in making a sale, so google ranked them very low in the search rankings. Lower search ranking means very thin or no traffic which leads to very less sales, resulting it to very less or no money.
In earlier days people use to make affiliate niche stores to make some sweet money. These stores did earned a lot by doing referral sales and earning commissions, Affiliates are not dead Amazon still offers affiliate program to sell their products, not only amazon but sources like commission junction and many more still offer you a way to make money by doing affiliate sales.
How to do affiliate sales the right way
If you think you have a way to fool google and making your affiliate niche store work and rank high then i have to remind you that google is very smart in picking these kind of activities. If some how you manage to pull this off and make a affiliate niche store work somehow then remember that google is constantly upgrading their algorithm and when they hit your site then all you efforts and time will go in vain.
There are ways to do affiliate sales which is the right way in terms of ethics and in the view of google.
Review website
Review sites: You must have seen that many website who write reviews about products also gives their users an option to buy the same product via their referral link. You must be wondering that why google rank them high, the reason is they have great content backing up their ranking. These websites write genuine and quality review which make their article rank high, which in turn leads to enormous traffic.
While making a review site you must keep in mind that the review should be genuine, don't write a review just to sell a product. If you find a negative thing in the product do write that in your review, this will help your audience trust you. Never write a review for parsing a  product so that your readers buys a it, this will make your readers loose trust in you.
Micro niche blog
Making a micro niche blog is another way of making affiliate sales. Micro blogs are same as regular blogs but they are more focused on a specific topic like i made an blog on automobile then i  shifted it to a micro niche about car music system. I write detailed information about the products and give a link to the product which can be bought from amazon.
Making a social store
What call a social store is where viewers contribution is preferred for a product to rise. One of the example is wanelo.com which sells products based on viewers choice, this website lets user to choose a product they like and save them and share their love for the product.
Making a store where audience is directly involved in with product ranking is one way to make an affiliate sale in a way that google will appreciate too.
Further Read: