The 7 Best free nofollow plugin for wordpress
Check the list of best free nofollow plugin for WordPress for nofollow tags.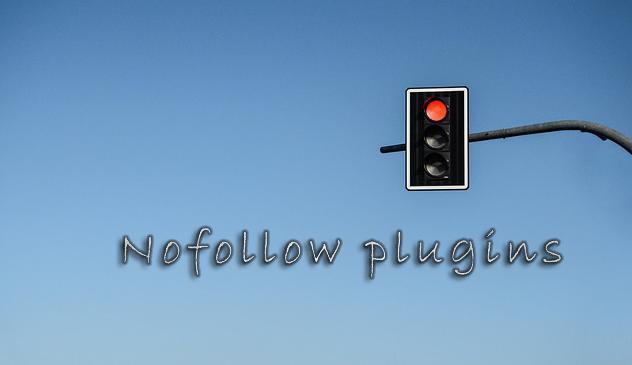 The top list of nofollow plugins for WordPress to make your links non indexed.
When we place links on our website we have some thing that makes us worry about SEO, we know that having more external links on your post gives away link juice which is really needed for your internal links. To take control over which link should carry link juice you can make a link nofollow, when you make a link nofollow then the search engines don't index that link. If you want to know links then you must read.
To make a link nofollow you have the option to do it by using a pugin which will give you can option to make it nofollow while inserting it. There are tons of plugins out there which can make your link nofollow, just to make it easy for your search we have selected a few best free nofollow plugins  for WordPress among others.
Most Recommended WordPress nofollow plugins.
---
1 – Ultimate nofollow

Ultimate nofollow is one of the best free nofollow plugin for WordPress which can add a full solution to make a the links nofollow on your website. This plugin was developed while kept SEO in mind, you have the full control over making any link on your website follow or nofollow. Several Short-codes are also there to for making link nofollow.
You have the option to add or remove rel=nofollow tag from all links in the comment section, this prevents comments for transferring any link juice from you precious work.
Highlights & Features
SEO friendly.
Full control over making link follow or nofollow.
Nofollow Short-code.
Follow or nofollow comments.
---
2 – Rel nofollow checkbox

Rel nofollow check box is a simple plugin which simply adds a check box which has an option to add a nofollow tag to any link you want to insert in your post. This is very lightweight plugin which has only functionality of adding a nofollow link to links you like to insert.
If you like to an easy way to just simply add a nofollow tag to your links then this is a great solution for you. There is no setting which you have to configure after the activation of plugin.
Highlights & Features
Easy to use.
No need to configure.
SEO friendly.
Hassle free
---
3 – Nofollow external link
Nofollow for external link is just a simple plugin which adds a rel=nofollow tag with a target=blank to all the external links on your website. This is a simple plugin which is easy to use and manage, if you want a plugin which only turns external links to nofollow and nothing else then this plugin is for you.
You you like the plugin support team to install the plugin on your website than you can have this facility with a $30/hr fee, they will take care of all the work.
Highlights & Features
Only external links to nofllow.
Easy to install.
Hassle free setup.
Team support (chargeable).
---
4 – WP External Links
Wp External inks is a powerful tool with all the features that you need for your external links, there is no doubt that adding a nofollow tag to all the external links is there. Many of us like the external links to open in new tab or window but to do it manually on older links can be a huge waste of time and energy, to solve this problem you have the option to make all the external links open in new tab.
Unlike other plugins when you deactivate this plugin then all the links tuns back the way they was before installing the plugin, this helps you to stop worrying about the changes made by the plugin if you choose to deactivate or uninstall it.
Highlights & Features
SEO friendly.
Nofollow in new tab.
20 icons.
Other links option
---
5 – Nofollow case by case
Nofollow case by case is a plugin which will remove all the nofollow tags which are unmodified, if you feel that for SEO purpose that you need all the comments to be nofollow then you can do it easily with just a few steps. While making all the comments nofollow we know that we want some links in comment section to be dofollow, with this plugin you have this option to do that too.
Nofollow case by case will convert all links of comment section to real links first regardless of these being pingbacks or trackbacks, after making them real links they are tagged nofollow.
Highlights & Features
Comments to nofollow.
SEO friendly.
Selective links can be made dofollow.
Conversion of all comment links to real links.
---
6 – Nofollow links

Nofollow links is a simple plugin which will add a nofollow attribute on the blogroll links of your website. This plugin doesn't apprehend with you link relationships when the link is edited. it saves you from messing your linking relationship structure.
Highlights & Features
Light weight plugin.
Nofollow on blogroll.
Maintain link relationship.
No unwanted feature.
---
7 – Nofollow internal links

Nofollow internal links is a plugin which is focused on making the internal links nofollow, we have heard that interlinks must be dofollow to carry link juice. That is correct but there is no need for making tag cloud, post tags, archive links, category list, post Author read more links etc. These should be nofollow so that link juice should be transferred to links directed towards posts or pages.
It is simple to use as there is check-box option to make a specific thing nofollow, when you check it of then the link returns to a dofollow link.
Highlights & Features
Focused on internal links.
Nofollow tags,authors, archive, etc.
preserve link juice.
Checkbox option
---
Conclusion
This is our list of best free nofollow plugin for WordPress to add a rel=nofollow tag to enhance The SEO of your website. Choose the right plugin depending on your needs, if you know a plugin which should be on our list the please drop us a comment.
If you like our post or appreciate the work we do the please share it.
Also Read: