A Complete guide to affiliate marketing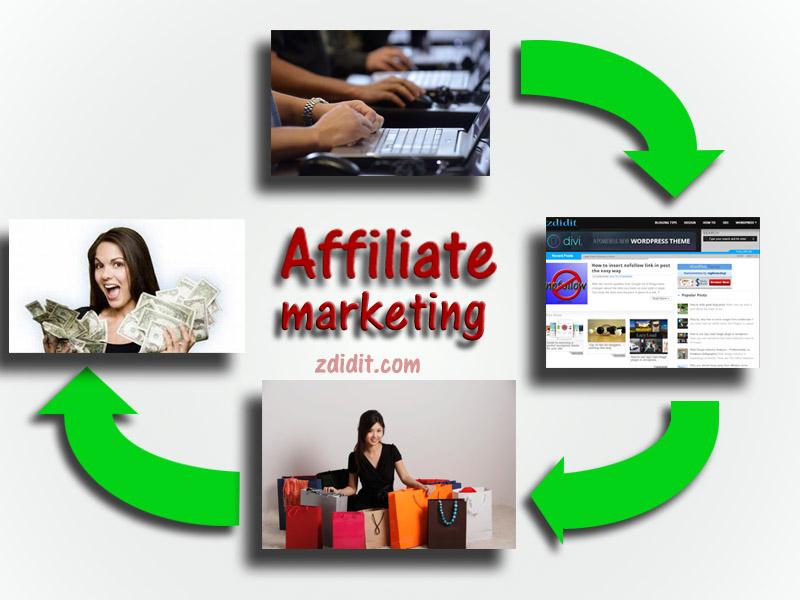 Affiliate marketing is one of the easiest way of making some cool cash. Affiliate sale is such a powerful way to earn money that some of the people are making a living on them. Making an affiliate sale becomes easier if you have your own blog online, but it is not limited to a blog. Many big names on internet believes in affiliate sales.
Affiliate sales is all dependent on the niche of your blog. Always sale products which is related to your blog. Even you won't buy an insect killer if a tech blogs recommends it but if it's a mobile phone or a headphone it more likely to hit more sales.
Before we go ahead you must know
What is Affiliate marketing
---
Affiliate marketing is selling a product that someone else owns. In affiliate marketing you place a link to product with your referral ID and when someone clicks on your link and get directed to the product page and buys the product, you'll get the commission from the sale.
This one of the oldest ways to earn money, in this every one is happy because the seller sold his product ,you got an incentive out of it and the buyer don't have to look for the product.
Most of the affiliate sales will give you commission in a percentage bases, but there are some which gives you commission in a fixed amount. These are divided into.
CPA – when you refer a consumer to a product and consumer ends up buying a product, you get the commission for the sale this process is called cost per acquisition or cost per sale.
CPL – This when you (affiliate) refer a person to fill a form or register to a website and the does that then you get money for it this is known as – cost per lead (CPL)
CPC – A consumer comes to your website and clicks on merchant brand which you placed on your site lead him to the merchant site , for this you get money for bringing traffic this is known as  – cost per click (CPC).
How does Affiliate Marketing works
---
Affiliate marketing is no that of a rocket science to understand, in facts affiliate marketing is one of the simplest ways to understand. The process is like you audience comes to your blog, finds a product which you endorse useful, clicks the link which you provided (this link contains your affiliate id) gets redirected to the merchant website, buys the product. That's it you get the commission for selling the product, this is that simple.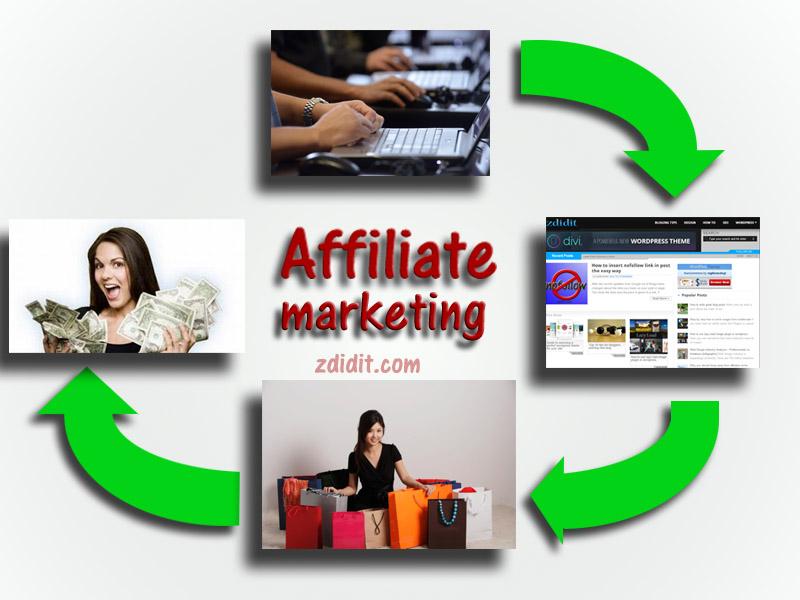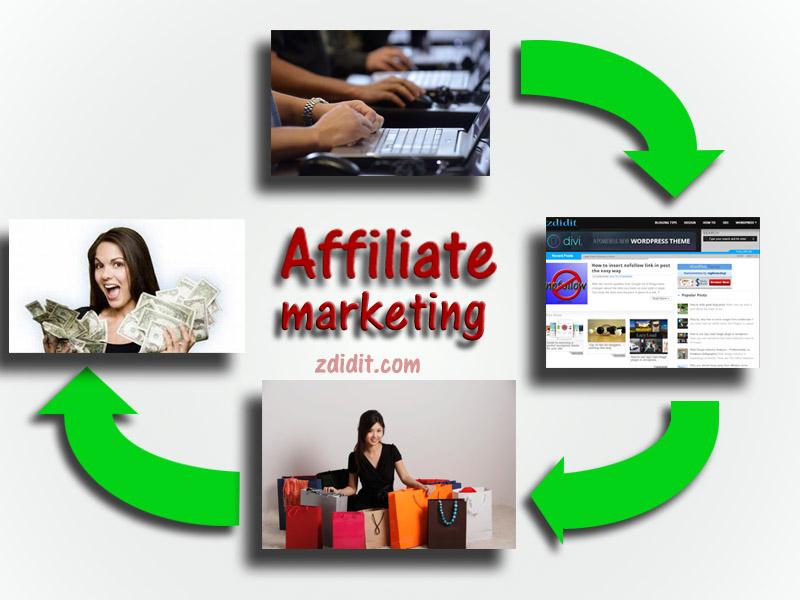 In affiliate marketing your sales will be monitored by the URL which contains your affiliate id. Now a days companies have added many powerful tools in there affiliate program. Now you can see the traffic coming from your link, how many sales have been made so far and from which source your website or other promotional services.
Effect On SEO
---
This doesn't have a bad effect on SEO until you do it correctly, By correctly i mean you should not build an affiliate niche store. Make your links clean and you are all set.
Make sure to use keywords that is related to the product this helps search engine relate to content and the product. Other than this Affiliates are totally fine in terms of SEO. Now a days most of the website makes Affiliate sales, some of theme have affiliate sales as their main source of income .
Can i use Affiliate marketing with Adsense
---
This is the most common question that comes to people's mind, yes you can use affiliate marketing with adsense. But keep in mind not to put too many affiliate links in a post or a page. Write about the product in your own way don't copy past the product description, and if you have experience with the product write about that too.
I only endorse products which i use or used in past. This makes me recommend only those products which feel will be useful to my viewers.
How much money can i earn
---
This is another most common question that I've heard, the answer is simple Sky is the limit. you can earn a lot, this depends on the number of factors like which product you are choosing, amount of traffic you have on your website, niche of your blog or website, product category, popularity of product and how useful the is to your audience.
Some of the big names in my niche earns thousands of dollars from affiliate one example is Pat Flynn from smart passive income blog earns thousands of dollars every month from affiliate marketing.
Is it necessary to have a website
---
Even though some affiliate merchant prefer you have a running website, but this is not necessary. You can make affiliate sale by advertising and placing links on other social media websites. Though this is not the best method of affiliate marketing but you ca take this as an alternate.
Having a blog certainly does pays of, you have your own traffic and you audience knows about your niche and find the product more suitable,  making an affiliate sale is more easy and sensible this way.
How to find Affiliate Merchants
---
To find a Affiliate merchant is not a that difficult as it seems. There are two ways you can do it.
First is you can find product type and add affiliate, then search it in Google and you'll find ton of results with merchants having affiliate program having your choice of products.
Second option is registering with websites such as commission junction, share a sale, clickbank etc. one registered you'll find a many merchants suitable to your preference. This way saves you lot of hassle to search for right product.
  Further Read