social media mistakes that are harmful for website
Learn these social media mistakes that you need to stop right NOW.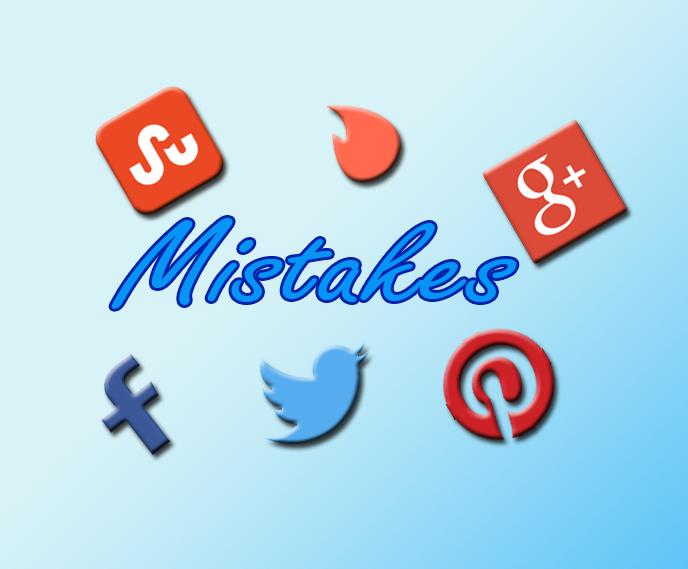 Learn these social media mistakes that you need to stop right NOW.
There are social media blunders that people make everyday without knowing about it. Social media are a wonderful and very useful source of marketing to enhance the viewership of your website.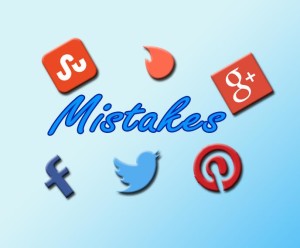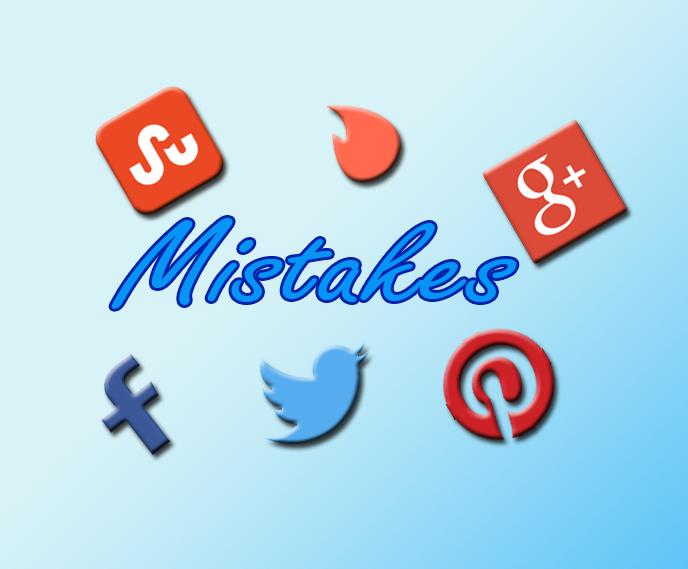 Social media is such a powerful tool that almost all the big companies use it for brand promotion, product promotion and lot of other things.
Most of the people are on the social media and like to use them to interact with other people and with the evolution of it companies found out that this is great source for them to reach multiple people at one platform.
This is also applicable to your website, you can reach tons of people with the help of it, But most of the website creators or managers who go to social media for promotion often make these mistakes which lead them loose trust and valuable traffic.
Before we start with the social media mistakes that are harmful for your website, you must know that now a days a social media plays an important role in traffic generation, most of the big websites have a big portion traffic that is coming from social media.
Lets start with social media mistakes that are harmful for website
Social media is so powerful factor that even search engines see these to rank your website and its content.
1. Hashtag overloading | social media mistake
This is one of the most popular social media mistake that we encounter each and every day, There are many people who like to hashtag each and every thing, like "#Big #Day #for #our #Website #New #Design #Rolled #Out". Now this is a mistake that you should avoid at all cost.
With hashtag overloading you lose the professionalism and people lose the trust in you. This way Your website will display an image of armatures running the business, you should hashtag only those words which are really important, like " #BigDay for website #NewDesign rolled out". This is more professional and people will be more attracted to this that the one with hashtag overloading.
2. Automated messages | social media mistake
This is an easy way to make interactions with people, it saves time and effort. This is where everything goes wrong, there are many instance where you have to get in personally to message. People are the one who make some one brand on our care it's our website, These people make our website a brand, and they like a personalized message.

When you have to answer a certain someone or just want to give the people some information about your website try to make the message personalized, people like to feel connected with the brands and when you give a personalized message they feel connected. Where in case of automated message this bond is broken.
3. Same message on all platforms | social media mistake
This is another common social media mistake that websites owner do, in order to save time you like to post same content on various platforms, some even like to use tools for it. What you don't realize it that every platform is different, so same kind of message is not fit for everyone.
For some pictures do better for some links and text, even placement of words can yield different results, so stop sending same message across different social media platforms. Try to message differently on different platforms for better results.
4. Tagging Non-related people | social media mistake
We have seen that many new one in the industry like to mention the name of big people with tons of followers. This is not helpful if the person is not connected with the message that you are putting on your social media page.
This even lead to a bad impression about your website and so while tagging people you should know that they are related to your message.
5. Not responding to Negative feedback | social media mistake
As a website owner you will face some negative feedback too, what define the future of your website is how you handle these feedback. There are many instance when website do not respond or respond in a poor manner, this leads to the death of the website.
This negative feedback is very important for your website, with this you will know that what is to be corrected and with a positive reply you can make sure that you will be looking into the matter. This will help you to gain trust for your website.
6. Posting plain text | social media mistake
You are still posting plain text on your social media page then you still haven't realized the power of images. There is nothing bad in posting text on your social media but with an image you can certainly do better. Images makes your message more attractive and readable.
Studies show that posts with images do better than plain text, images catches the eye while people go through hundred of messages on social media. So know the power of images, make your message eye-catching.
7. Mixing Business and Personal messages | social media mistake
If you are running a website then this will display as a real business to people, in fact your website is a real business indeed. So the page of your website on social media also holds the value of your website. You should try to stick to it you should make sure that you are posting professional message on official website pages.
When you post personal message on the official social media website then this hinders the brand value of your website. You must keep in mind that what ever you post ton social media is seen by many people.
8. Not knowing difference of mention and reply | social media mistakes
Popular social media platform which most of the companies and websites use to send messages uses powerful feature of adding name linked to profile to message, most of the new ones make a mistake while confusing between a reply and mention.

When you put @name at the beginning of message that is a reply to a person, where as when you put @name at the end of the message then that is a mention.
9. Check the facts | social media mistakes
Before create a message that you want to put on your official website social media page, you should make sure that all the facts are true. There are various things that we hear and think that this sounds right but the reality is somewhat different.
As a website official person you must check that all the facts and figures are true, so that people can trust that if you are putting the information on the official website page then it must be true.
Conclusion
This Guide will help you to prevent these mistakes that many people make while marketing the content and sending official messages on behalf of their website.
This will also help you gain trust of the people in your social media circle. You will  be seen as more of a brand than just a website.
If you liked the post then please share it with your social circle. For any questions or suggestion use the comment section bellow
Also Read: