Most expected Mistakes new bloggers make
When new bloggers get into blogging they make some obvious mistakes.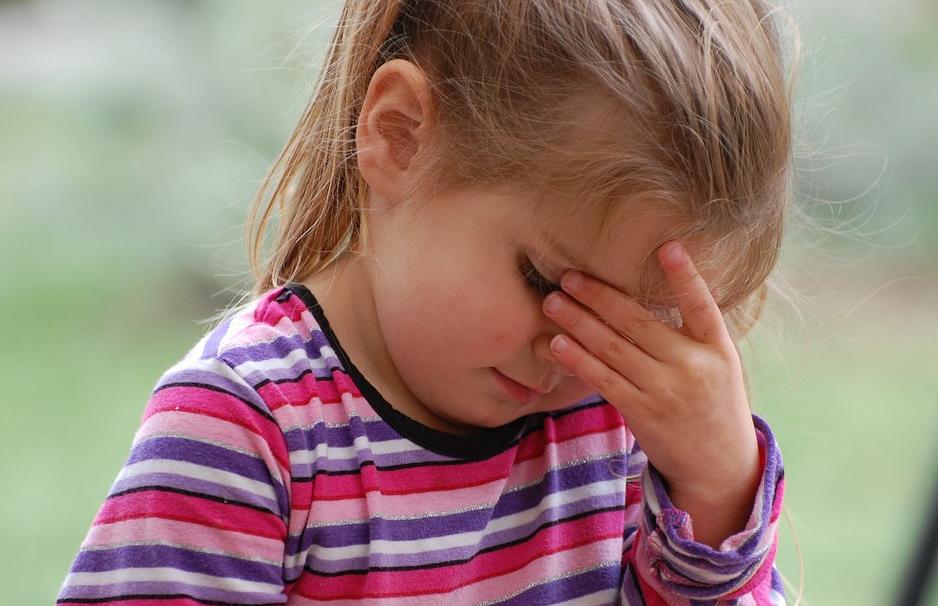 when new bloggers get in the blogging culture they are very enthusiastic ,  they like to create content so that every one reads it. This is in fact how your thinking should be, you should write for the people to read you content and take the most out of it. But during this process they are tent to make some of these most expected mistakes while at the start of their blogging career.
These are some mistakes that even some of the experienced bloggers have done in their starting days, so they know that what they have been doing wrong, and how to over come it. You should consider getting these mistakes out of your system if you are new blogger.
Mixed Niche
This is one of the most common mistake that new ones make, they try to create content on each and every topic that have in their mind, they think that they are giving their blog a broader view but this is not just right, Like every other website you should find a niche that is suited for you and start making some great blog posts on it.
There is no thing like a website which can cover all the topics. To make you understand this better, lets take an example say if you visit a ice-cream parlor and find hammer, paint along with other things like some jackets and pair of jeans. The thing that comes to your mind is what kind of crazy ice-cream parlor is this, where as the owner thinks that they have created a perfect store.
This is the same thing that blogger thinks, they think that they have a perfect blog and readers gets confused, you should select a niche and try to post related to it. Even professional bloggers likes to write posts on different things but to do that they have either other blogs or they do that on other blogs as a guest poster, this helps in spreading knowledge and building relations.
Articles not unique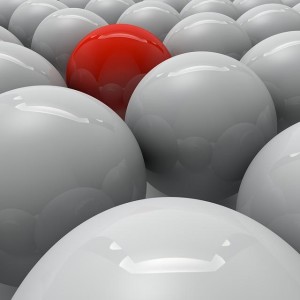 Next mistake the new bloggers do is that they post the content that is already on the internet, This is a fact that there is almost every thing on the internet, but you should try to have the uniqueness in your posts. There are many times when new bloggers make these mistakes while creating articles, you should keep these following things in mind
Have your own style: Every one have their own style of writing and doing things, most of the new ones have someone as an inspiration and try to imitate them. This is where you go wrong, they became successful by having their own unique style, if they didn't copied any one they why should you. Have you own unique style.
Keep the content fresh: Try keep up with time, you should try to keep the content fresh and up-to date, people like new things that are right for the moment. You can't wear style of 90's or 2005, then why post content of that time. Things change with time so your posts should be at par with this.
Poor editing
This is something which makes you look like a new one on the platform, Your posts should be precise, and crafted like a professional. You must have seen that professional bloggers like to take the things seriously and like to stick to the topics. New bloggers show themselves by delivering crude content.
Non-relevant Content: New ones sometimes gets carried away and cross the fine line between related content and non-related content. If you know that what you want to convey, try to do it in the shortest manner.
Grammatical Mistakes: If there are grammatical mistakes on the article then you are making a big mistake, this harms both the viewer experience and SEO. Yes, search engines takes grammatical mistakes seriously, so before hitting the publish button check for the mistakes beforehand.
These mistakes are most common for the new ones who are in a hurry to publish the content as soon as they are finished.
Titles
If you are the one who have not taken titles seriously then you are making a big mistake, new ones do these kind of things most often. They never think of having a great title, if you think carefully then you would notice that even great in-depth articles fails to attract audience due to a bad title.
You main content should be great but to get viewers there is the job of the title, this is one of the reason why professionals takes their sweet time to get a nice title to attract viewers.
No time for title: Ne ones never spend enough time to think of an interesting title. if you are one of then you should spend some more time to find the best title for your post.
No variations: New bloggers never think of variations in title, to make an effective title one should try to write down different titles for your post. After this choose the one best suited for the post.
Title first: A title should be chosen before start of article, this mistake is done by many new ones. They do this after they have finished the post, this makes them lack creativity. Choosing the title before hand lets you stick to the topic while writing.
Plain boring title: Unlike pro bloggers, new ones don't like to add the spice of mystery to the articles, they never spice up the title of the post, which can get them hundreds of more views.
If you are one of those who have not paid a serious thought about Title selection, then you should now. Try the words like amazing, ultimate, great, awesome, etc to your titles, this will add a touch of mystery, which leads to curiosity, making people to click on it.
Consistency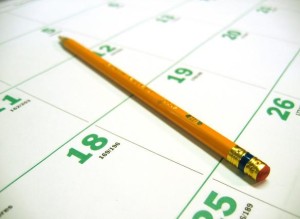 Here is most new ones lack, they fail to deliver constant content, this lack of consistency makes viewers loose trust in you. How this happens is, when people comes to your blog then they get to know about that how often you post new content on your blog, and when you fail to keep the constant content then they feel disappointed in you and leave.
This is something that even search engines takes into notice, they like to see that whether you are serious about your blog or not. If you create content constantly then they would also appreciate it and result in better ranking.
So if you are making this mistake then you should start thinking of consistency and post on a regular interval. It's not necessary to post everyday, if you like to post three days a week then you should stick to it.'
No audience engagement
Another mistake made by new bloggers is that they fail to engage with the audience, new ones are so busy in their content creation and things that they fail to engage with their audience. Most of the blog have the comment section and when some one comments on your post, new one thinks ok so some viewers are commenting.
And that's about it they never think beyond this, sometimes people have question, suggestions, or just appreciate your content. Try to get back to them and make a reply, answering, or thank them for appreciation. When some one is spending time to write a comment on your blog, then you should appreciate it and must reply.
It's hard to reply each and every one but try to reply as many as you can, many viewers like to read the comments and when they see that the author is replying to viewers then the new viewer like to join in too.
When someone gets a reply then they feel connected to the blog and are more likely to come back and view more posts.
Bad Layout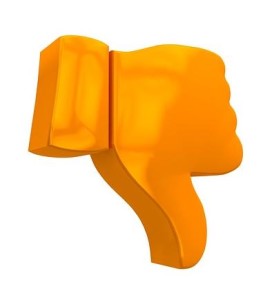 How many times have you visited a website and thought that this looks under developed website or something is not right. Having a great layout can be a deciding factor between a professional and an amateur.
These new bloggers sometimes have a bad layout due to sheer laziness or the lack of knowledge, having a bad layout can seriously damage the brand image of your blog. People hates bad layout, confusing navigation, bad font, incomplete sections, font size, line height, bad images, crappy code.
This mostly done by new bloggers due to ignorance, if you can't create a nice layout then try to get a nice theme, many companies are there which are into theme creation.
A great theme can make a huge difference. You can view it and know about all the difference that a great theme can do for your website.
Changing niche
New one can't get their mind stick on one thing they like to know and write about various things, but one of the common mistakes that these new one so is that they change the niche suddenly and this can confuse the viewers.
Even though some times you have to change the niche, some big websites have done that to but they have done it in an expansion way.
New ones make this mistake by frequently changing niche, they will not expand bit instead they will simply shift from creating one type to another type of content. This thing can upset the users and make your viewer count drop.
No blog promotion
All the pro bloggers know the power of promotion, they specially use social media for promotion, but new bloggers makes a mistake of not promoting their blog and content. Promotion of your blog is a must for your content to reach the people they are intended for.
These articles will help you use the social media to do blog and content promotion, This is so important that we have include this in our must do things after a blog post.
You should also try different resources to promote your blog.
Wrong SEO.
This is a common thing that new bloggers do, they do it in ignorance. They usually don't know about right and wrong SEO and this leads to sometime getting penalized or suffer a fall in traffic. Sometimes a great article fails to get the traffic they deserve due to wrong SEO.
A nice SEO comprises of various things from heading tags, keyword density, image tags, content length, keywords, and most important, it should be meant for readers.
No Analytics
Most of the new ones don't use Analytics, this is a big mistake. With the help of Analytics bloggers knows about the things that works and what don't. The amount of traffic coming from different parts of world, which time most of the traffic is there on the blog.
This time with most traffic can be the best time for blog promotion. There are tons of data available for your website to make it reach the new height. Almost all the bloggers use Analytics to get data about the visitors on their website.
These above resource will help the new one to get started with analytics.
No use of images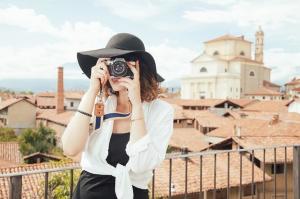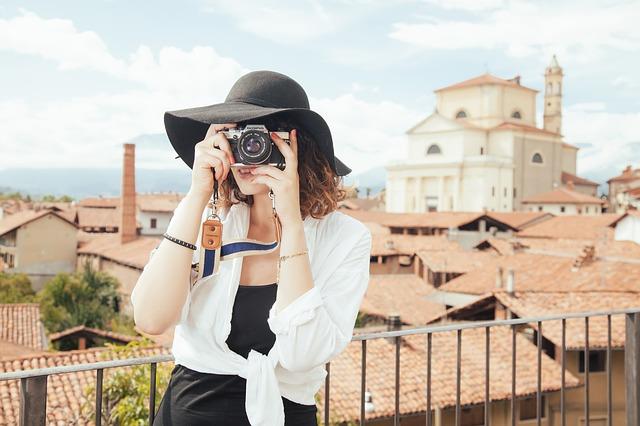 This is another one of the mistakes new bloggers make, images are really important for your blogging journey. Having plain text will be boring and lack in viewers engagement. Have you ever read a magazine without any image, if the answer is no then you have your answer. You must have some images to go with your content.
It;s nice to have a great text content but to support this you should support it with nice images which appeals to the eyes and should add to the value of the post.
If you don't know how powerful the images are then you should be looking at the website who run only on the basis of images alone. Images are so powerful that they can run a full-fledged website on their own.
Before jumping on any image you like you should know about the license and the place you can get some nice images.
If you are not using images then you should give it a serious thought.
Conclusion
These are the mistakes new bloggers make, these are the things which shows that they are new ones and not taken seriously. If you like to make the things right then you should consider working on these matters. If you like to share any more mistakes new bloggers make then feel free to use the comment section bellow.
Further read:
If you liked the post then please share it, and to ask a question or for starting a conversation use the comment section below.